Water Treatment & Water Softeners – Kalamazoo, MI
Everyone in Kalamazoo Michigan knows the Canney Family. Spend a few minutes talking to any family member and you will understand why. They are as fun loving as they are hard working. It doesn't hurt that the Canney family has owned and operated a water treatment dealership in town for more than 45 years. In fact, the Canney name is synonymous with water treatment in Kalamazoo. This fun, energetic family is now on its fourth generation of water treatment sales and service. Their dealership improves the quality of residential and commercial water throughout southwestern Michigan.
The Canney Family Story
Bernard Canney started his family in water treatment in Minnesota more than 75 years ago in 1940, which is about the same time the Kalamazoo dealership was established by Mr. Charlie Rogers. Bernard assembled water softeners in his basement and sold them door-to-door. His son Lewis, born in 1930, assisted his father, Bernard, with installing the water softeners as a teenager until he went into the service.
In 1950, Lewis was stationed at Fort Custer in Battle Creek, Michigan, where he met and married Wanda Plotner, a Battle Creek native. They went on to have seven children over the next 14 years and Lewis worked several sales and business jobs to keep up with his growing family.
In 1969, Lewis and Wanda purchased the Kalamazoo Culligan water treatment dealership from Mr. Charlie Rogers and embarked on the small business journey.
After Lewis's untimely death in 1984, Wanda and her children decided to continue operating the business. Wanda took over as President and the children, now young adults, pitched in to help operate the business.
When friends wondered how Wanda was going to manage to run the family business, she replied "If I can raise seven children I can certainly run a business!" Today, three of the family's seven children are involved in running their Kalamazoo Eco Water Systems dealership, and three others are involved in the water industry.
At 83 years of age, Wanda is still the President of the family dealership and is the first person in the office and many times the last to leave.
Being a true water treatment/business/family, Brian Canney is in sales department for the residential and commercial areas of the business. Ann DeVisser (Canney) manages the company finances, and Sean Canney is also in the residential and light commercial sales division. Scott Canney has gone through the business and is a successful owner of a large dealership in Florida. Kevin Canney also went through the family business in the sales department and now is the proud owner of the Eco Water Dealership in South Bend, Indiana. As he is used to a family run business, he employs several of his family members at his dealership. Mary Jane, the youngest sibling, also spent time working at the dealership and now is employed at a private water company in Iowa.
Our buildings have been enlarged to allow us to handle our growing business. We have added a new building for our state of the art bottle water business.
With an additional staff of 20 our dealership team consists of fully trained, professional, residential and commercial sales people, installers, service repair personnel, delivery drivers and customer service representatives.
Solving the water problems for the residential and commercial markets is the true purpose of our business. The water treatment industry has made huge strides in perfecting equipment for specific problems, along with the standard water softening equipment. Softening the water, removing the iron, elimination of organics and nitrates, high-quality drinking water, salt delivery, repair service and filtration for water for swimming pool fills is the focus of the residential side of the business.
The commercial side is devoted to larger applications such as water treatment for hotels, motels, schools, apartment complexes, and manufacturing facilities. The equipment mix varies from water softener units and filters to reverse osmosis units and ultra high quality de-ionized water systems. Salt delivery for water softeners and ice control has become a very large part of the business. Salt can be delivered by the bag, ton, or truckload.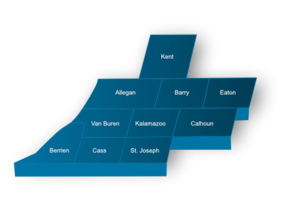 We solve water problems for the residential and commercial markets