Bottled Water
Canney's Bottle Water Division is ready and eager to deliver high-quality, purified water to your home or office, on a regularly scheduled delivery program. Our water is processed and purified by means of reverse osmosis with state of the art equipment. Our bottling plant is located in a building next to our main office and we only use BPA-free bottles.
Delivery
Our bottled water can be delivered as often as needed, so that you should never run out. Give us a call during normal business hours, Monday – Friday – 8am to 4:30pm. We can adjust the number of bottles and/or frequency of deliveries to meet your needs.
Bottled Water Coolers
We offer two coolers for our bottled water customers which are available for rent or purchase. One cooler distributes the water at room temperature and cold. The other distributes the water at either hot or cold. These coolers operate on a standard 120v electrical supply. We offer bottle buddies for purchase or rent which allows the bottles to be stacked up to four bottles high, saving on floor space.
Additional Services
Water Softeners
Hard water can lead to irritated skin and dull, lifeless hair. Banish soap scum and mineral buildup with a water softener from Canney's Water Conditioning. We'll not only install your water softener, we'll deliver the salt – you'll never need to worry about hard water again.
Swimming Pool Fills
Keep cool during the summer months! Make sure your pool is ready for your family and guests. We will filter your pool water to ensure that you have clean water for swimming all summer long.
Coffee Delivery
K-cup coffees make it easier than ever to enjoy your morning pick-me-up. We offer a full line of K-cup coffees and can deliver them straight to your home or office. Choose from a range of regular coffees, flavored coffees, decaf coffees and teas.
Contact Canney's Water Conditioning, Inc.
Are you concerned about your family's drinking water? Put your concerns to rest! Contact Canney's Water Conditioning today to schedule a delivery of our 5-gallon drinking water bottles.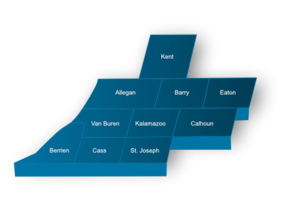 We solve water problems for the residential and commercial markets