Commercial Deionization Units: Quality Water Conditioning in Southwest Michigan
Businesses throughout Kalamazoo and Southwest Michigan rely on Canney's Water Conditioning Inc. for quality commercial deionization systems. Family owned and operated since 1969, Canney's Water Conditioning, Inc., is committed to providing top-notch equipment and dependable service.
Industries Served
No matter what industry you're in, your business can benefit from a deionization system. From the car wash that wants to provide its customers with a spot-free shine to the manufacturing plant that needs ion-free water for washing parts, our customers rely on our commercial units for consistency and quality.
Other industries we serve include:
Restaurants
Hotels
Hospitals
Screen printers
Automotive
Education
Our systems are also used for industrial humidifiers, boilers and research laboratories. Because we have more than fifty years of experience with water conditioning, we can help you find the deionization system that meets the demands of your application. Moreover, because we're a local business just like our customers, we understand the challenges that business face in the Kalamazoo area. As a result, we provide comprehensive solutions tailored to our customers' specific needs.
Multiple Tank Set-ups
If you are looking to achieve water quality in the 15-18 meg-ohm range, we can set up a system with multiple tanks, configured to meet the specific demands of your application.
Deionization Regeneration Plant for Portable Exchange De-ionization Tank Systems
Customers who use our portable exchange tank systems can rely on Canney's to ensure reliable, quality performance. At our regeneration plant, we regenerate each tank individually, which enables us to inspect the tank to ensure that it is operating as it should. Only after we have determined that your tank is performing optimally will we deliver it to your facility.
Tank Exchanges
When you let us know that a tank is exhausted, we will replace it with a fresh tank on the same day or following morning. We adhere to this policy because customer satisfaction is extremely important to us.
Contact Canney's Water Conditioning Inc.
At Canney's Water Conditioning, Inc., we help businesses throughout South West Michigan find the deionization systems that best meet their needs. For more information about our commercial deionization systems, contact Canney's Water Conditioning, Inc. Our office hours are 8:00 am to 4:30 pm, Monday through Friday. Our experienced staff will be happy to assist you.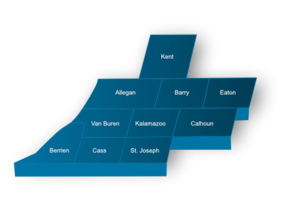 We solve water problems for the residential and commercial markets
Contact Us
Request an Appointment