ENPRESS Cartridge Tank
When it comes to your Whole House/Inline Water Filter needs, Canney's has you covered. We have available ENPRESS Cartridge Tanks, available in the Purple and Red Filtration Series. Give us a call at (269)-343-2691 or contact us, we're happy to help you find the best water solutions to meet your needs.
Purple Filtration Series
The Meltblow Polypropylene Depth, also known as the Purple Filtration Series, are ideal for reduction of soft particulate and high service flow rates up to 100 gpm.
Common Applications
Whole house filtration
Commercial filtration
Industrial filtration
Pre-filtration for reverse osmosis equipment
Community water systems
Sea water applications
Replacement for bag filters with more filter area
A convenient alternative to multiple cartridge filters
Water for livesock and poultry
Red Filtration Series
The Red Filtration Series are pleated Polypropylene cartridges, with multiple levels of filtration flexibility.
The PAC cartridge is for a service flow rate of 15gpm with a removal capacity of 140,000 gallons, with a 90% chlorine reduction. This dramatically improves the quality of water by reducing chlorine, bad tastes, foul odors and sediment.
The pleated cartridges are for service flow rates up to 150gpm, with low pressure drop of less than 15psi, are 100% cellulose free media, and cleanable 5 micron up.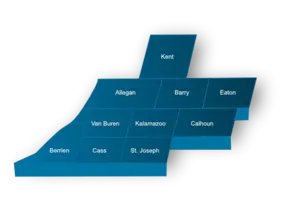 We solve water problems for the residential and commercial markets