Supplies
Canney's makes it possible for you to enjoy your morning cup of coffee with all of the supplies we offer. From the cup you're drinking out of to sugar in your coffee – we have all the supplies you need for your office's breakroom.
Some supplies we offer:
Sugars
Creamers
Stir sticks
Styrofoam, paper or plastic cups
Coffee filters
Lids
Hot cup wraps
Other Services
Our full complement of services includes:
Coffee Services: Ditch the over-priced coffee chains and enjoy rich gourmet coffees that we'll deliver straight to your home or office.
Swimming pool fills: Enjoy a worry-free summer in your pool. Take advantage of our water filtering tanks for swimming pools and never worry about rusty water again.
Water coolers: We deliver everything you need to keep clean, fresh drinking water flowing at your home or office.
Backflow testing: Michigan State and city laws require regular backflow preventer testing. Our licensed master plumber will make sure that yours is operating as it should.
Contact Canney's Water Conditioning, Inc.
To have any coffee supplies delivered to your home or office, contact Canney's Water Conditioning in Kalamazoo today.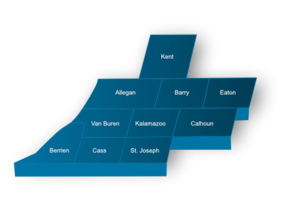 We solve water problems for the residential and commercial markets