Commercial Products
Hotel guests expect clean water for showering. Schools and office buildings rely on filtered water to ensure the health of their students and employees. At Canney's Water Conditioning, Inc., we make all of these things possible. In fact, Canney's Water Conditioning, Inc. has been bringing clean, filtered water to businesses throughout Southwest Michigan since 1969.
Our Commercial Industrial Division can supply a wide range of water treatment from simple filtration and softening to high-quality reagent grade 1 water. Water filters, water softeners, reverse osmosis systems, cartridge filters, ultraviolet and instrumentation make up much of the equipment mix that we offer. Commercial salt delivery service, bottle water service and coffee delivery is also available. Our current customers consist of manufacturing facilities, hotels, motels, apartments, schools, office buildings, laboratories and others as well. Equipment can be purchased or rented.
We maintain our own factory trained staff for installation and service as required. Due to the critical nature of the water treatment in this area, our commercial customers receive a priority status for installation and service.
Hard water plays a role in the buildup of lime scale in pipes and heat transfer systems. Our commercial water softeners protect pipes, hot water systems, and prevent corrosion and scale build up. Our commercial water softener units are available in broad range of sizes, up to 1.2 million grain per vessel with 6" valve ports. We offer water softening systems for sale, rent or rent with option to buy.
Restaurants and hotels rely on reverse osmosis units to ensure that the water they use for food preparation, ice, bar drink mixes and water served to customers is as clean as it can possibly be. Our reverse osmosis units can reduce unwanted elements by 95 - 99%. Reverse osmosis units are also used in boilers, steam production and manufacturing plants. We offer a broad range of reverse osmosis accessories including holding tanks, re-pressure systems, instruments and meters.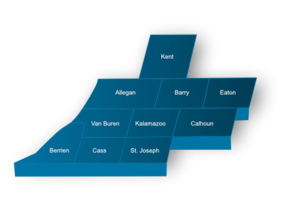 We solve water problems for the residential and commercial markets
Buy Salt
Buy Water