Water Softener Systems in Southwest Michigan
We carry residential and commercial water softener systems to keep your water calcium and magnesium free. Whether for your home or business, we can help prevent limescale buildup, resulting in pipe corrosion, water heater and other water appliance and fixture damage. Unsure of which sytem you need? Give us a call at 269-343-2691 or contact us, we're happy to help you find the best water softener solutions to meet your needs.
Soft Water for Residents in Southwest Michigan
If you demand performance, look no further. Our water softeners remove hardness and sediment from your water. They use a reliable, electronic demand control that monitors the amount of water you use and prompts system regeneration based on actual and future usage predictions. The regeneration process recharges the units for perfectly conditioned water, using less salt and water than other models in its class.
Commercial/Industrial Water Softener Systems
Our commercial/industrial water softener systems range in size from a 30,000-grain unit with ¾" or 1" valve ports up to 1.2 million grain per vessel with 6" valve ports. These units are available single, duplex, and triplex units, offering a time clock, metered, metered-alternating or progressive regeneration controls system. Whereas installation configurations are programed in series or parallel. We offer commercial/industrial water softeners for purchase, rental, and rental with option to purchase.
New Products For December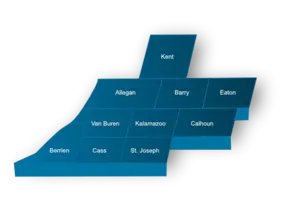 We solve water problems for the residential and commercial markets