Water Coolers
Canney's has a wide variety of water coolers suitable for your home or office. Give us a call at 269-343-3691 or contact us, we're happy to help you find the best water solutions to meet your needs.
Atlantis Bottle
The Atlantis is a solid, durable water cooler with a contemporary look.


Models:
Hot N' Cold - 1 piece hot tank: BPO1SHS
Hot N' Cold - 2 piece hot tank: BPD1SHS
Cook N' Cold: BPD1SK
Product Features
Stylish, contemporary, durable polyethylene dent and rust-free cabinet
Available in Hot N' Cold and Cook N' Cold
Stylish design in black or bright white
Stainless Steel Reservoir
Heavy-duty plastic cabinet won't dent or rust
Easy to service two-piece hot tank (BPD series)
Tough, durable, large drip tray
Patented WaterGuard® prevents spilling during bottle change and keeps dirt from entering the reservoir
Handle on back enables easy transport and placement
Certified to NSF/ANSI 372 for low lead content
Energy star rated
UL listed
3-year limited warranty
Aquarius Counter Top
Aquarius is our top point-of-use product line with a stylish look and the newest technology. New space-saver and dispenser design to fill large sport bottles.


Models
Standard Features
Hot, Cold and Room Temp from a single dispense point
Polymer cabinet won't rust or scratch countertop
POU countertop can connect to a filtration system
Two options for dispensing: Choose from 3 pre-select cup sizes or any size dispense
Less than 17" tall so that it will fit under kitchen cabinets
Extra high 11" dispense height makes it easy to fill large sport bottles
Commercial cooling capacity; compressor-driven refrigeration system
Removable drip tray
Certified to NSF/ANSI 372 for low lead content
Energy Star certified
UL Listed
3 year limited warranty
Contact Us for your Water Cooler Needs!
From our office in Kalamazoo, we serve businesses all over Southwest Michigan. For more information, contact Canney's Water Conditioning, Inc. today.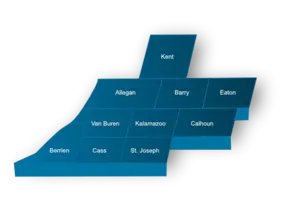 We solve water problems for the residential and commercial markets