Residential Water Softeners
Hard water vs. soft water: what difference does it make? Soft water will:
Prevent soap scum (the combination of soap and water hardness) from clogging your skin's pores causing dry skin and possibly rash. The same soap scum can attach to human hair causing it to be dull.
Reduce soap usage by 50% in washing machines and dish washers; along with no spots on dishes and glassware.
Protect fixtures from scale build-up eliminating the need for harsh cleaning agents.
Protect hot water heaters from scale build-up causing inefficient operation and pre-mature failure. Softened water may actually double the life of a hot water heater.
Protect piping from scale build-up to eliminate low flow due to restriction and expensive piping replacement.
Canney's Water Conditioning is a family-owned and operated company that has been bringing soft water to Michigan homeowners since 1969. Call us at (269)-343-2691 and let our experts answer any questions you have!
Soft Water for Residents in Southwest Michigan
If you demand performance, look no further. Our water softeners remove hardness and sediment from your water useing a reliable, electronic demand control that monitors the amount of water you use and prompts system regeneration based on actual and future usage predictions.
State-of-the-art Digital Demand Electronics
The digital demand displays helpful information such as:
Time
Flow rate
Regeneration time
Hardness setting
Recharge status
It's simple to operate, and is programmable in English, French and Spanish. The unique electronic capacity bar shows you precisely how much capacity is left in the system at any given moment with menu-driven programming; the user options can be set at the touch of a button. Our water conditioners are designed to require a minimal amount of attention from you - and even less from a service technician.
Repair Services
In the event that your water softener, or any other unit, does need attention from a service technician, we will send one of our expert technicians to your home. If our technician is unable to make the necessary repair, the service call is free.
Contact Us
Canney's Water Conditioning helps homeowners throughout Southwest Michigan enjoy the benefits of soft water. Contact our office to speak with our customer service representatives.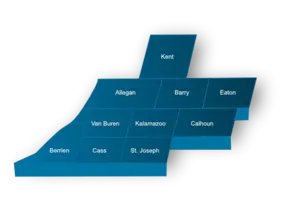 We solve water problems for the residential and commercial markets