Southwest Michigan Salt Delivery Service
Whether you need salt by the bag, skid or truckload, we deliver according to your needs. We'll bring it every week, every month, every other month – no matter how often you need salt delivered to your home or business, Canney's Water Conditioning will take care of you.
We understand that you live a busy life, and retrieving salt for your water softener is not high on your "to-do" list. That's why we offer salt delivery services to South-West Michigan. We will not only bring the salt to your home, we will add it to your water softener's brine tank, remove the empty bags, and leave a delivery receipt. Salt for your water softener is something you will never have to think about as long as you're a Canney's Water Conditioning customer.
What makes our salt delivery better than the rest?
The driver will carry your salt in and fill your tank
It will be reported to the office if your salt usage stops or decreases drastically, indicating a service problem
Flexible scheduling to accommodate even the busiest families
Our salt is available in 50 or 40 pound bags
If you are not home for your delivery, we can leave the salt anywhere you would like or call us; we will be happy to reschedule your delivery
Convenient monthly billing
We even deliver ice control salt
Contact Canney's Water Conditioning, Inc.
To have salt delivered to your business or home, contact Canney's Water Conditioning today.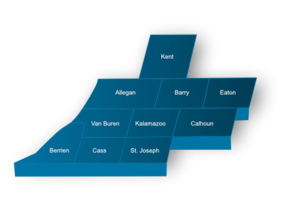 We solve water problems for the residential and commercial markets
Contact Us
Request an Appointment