Premium Industrial Salt Products
Whether you are looking for salt for your water softener, pool, or to melt ice from your driveway or sidewalk, Canney's is here to help. We deliver salt by the bag, skid or truckload, according to your needs. Deliveries occur every week, every month, or every other month. We will not only bring the salt to your home or business, but we will also add it to your water softener's brine tank and remove the empty bags. No matter your needs, Canney's Water Conditioning will take care of you.

Request an appointment to have water softener salt delivered to you or call us at (269)-343-2691 and let our experts answer any questions you have!
Water Softener Salt Product Options
Use of our water softner salt will result in:
Hard water mineral removal
Soft bright towels
Shiney dishes
Etching prevention
Extends life of in-house plumbing and appliances
We offer several high quality salt product lines for water softeners in both 40# and 50# bags.
Dura-Cube® Red Out Water Softener Salt
Pro's Pick® Extra Coarse Water Softener Salt
Diamond Crystal® Hardi-Cube® Water Softener Salt
We also offer potassium chloride water softener salt, which is a great salt alternative for anyone on a low sodium diet.
Diamond Crystal® Water Softener Potassium Chloride
50 Pound Ice Melting Salt Bag Options
Melt Away Rock Salt - effective melting temperature down to +6 degrees F.
Green Scapes™ is an eco-friendly ice melter. Blended with Magnesium Chloride and infused with Ice Ban, Green Scapes™ is an innovative product that is safer for sidewalks and vegetation. This environmentally friendly option also features a green color indicator that makes for easier and fewer applications. While still boasting a melting point that rivals other blends, Green Scapes™ has a lower chloride content.
40 Pound Pool Salt Bag
Pro's Pick® Quick Dissolve Plus Pool Salt: a finer salt cut that dissolves at a faster rate than Professional Grade. May need some sweeping.
Fast-dissolving, Quick Dissolve Plus Pool Salt is recommended by manufacturers of salt water chlorinators for pools.

Over 99.8% soluble, dissolving quickly and evenly to get you back into the pool faster
A safe alternative to chemical pool chlorine, providing the same level of clean at a lower chlorine level
Less salt in the pool than found in a human teardrop
Over 99% salt purity levels
Poly bags with two Easy-2-Handle® handles
For more information about our salt, contact Canney's Water Conditioning today.
New Products For September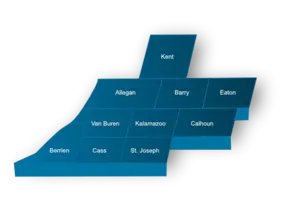 We solve water problems for the residential and commercial markets