5-Gallon Bottled Water in Southwest MI
Tap water in Southwest Michigan often contains excess minerals and sediment that causes discoloration. Water can also contain PFOS, PFCs, and other chemicals linked to health issues. Water dispenser coolers provide a solution for homes and businesses needing convenient access to purified drinking water.
Give us a call (269)-343-2691 or contact us with questions.
Providing Southwest Michigan with Crisp, Safe and Clean Drinking Water
Canney's Bottle Water Division is ready and eager to deliver high-quality, purified drinking water to your home or office on a regularly scheduled delivery program. We process purified water by reverse osmosis using state-of-the-art equipment to ensure purity and quality. Our bottling plant is located on site, next to our main office.
We deliver 5-gallon water bottles in Southwest Michigan and serve the following areas: Barry, Berrien, Calhoun, Cass, Eaton, Kalamazoo, St. Joseph, and Van Buren. Canney's Water Conditioning also offers water softeners, water filters, purified drinking water systems and other water purification solutions for commercial/industrial and residential customers within our Southwest MI service area.
We deliver 5-gallon water bottles in our Southwest MI service area as often as needed. Select for purchase, from our various styles of hot and cold or room and cold water coolers to meet your needs and home décor.
Give us a call during normal business hours, Monday – Friday, from 8:00am to 4:30pm. We can adjust the number of bottles and/or frequency of deliveries to meet your needs.
Hot and Cold or Room and Cold Water Dispenser Coolers
We sell Oasis water coolers that dispense 3 or 5-gallon water bottles. in Southwest MI. Choose from various models with a color option of black, white or special-order stainless steel. Features include a stainless steel cold water reservoir. Hot water dispenser coolers also feature stainless steel hot tank.
Cook and Cold Water Dispenser Coolers: These coolers distribute purified water at room temperature and cold. Temperature range is (39.2-50°F).
Hot and Cold Water Dispenser Coolers: These bottled water coolers distribute cold water for drinking and hot water (165.2-197.6°F) for food and beverages. This system features the Touch Guard® hot water faucet.
Our water dispenser coolers operate on a standard 120v electrical supply and feature the patented Waterguard® no-spill system.
Tight on storage space for your 5-gallon water bottles? We offer bottle buddies which allows the bottles to be stacked up to four containers high, saving on floor space.
We offer Bottled Water Delivery in Southwest MI. Schedule Your Delivery Today!
Are you concerned about your family's drinking water? Put your concerns to rest by placing a bottled water dispenser cooler in your home!
Contact Canney's Water Conditioning today to learn about our water cooler dispensers in Southwest MI or to schedule a water delivery. We also sell, install, and service residential reverse osmosis systems that reduce undesirable elements in your domestic drinking water supply by up to 96%.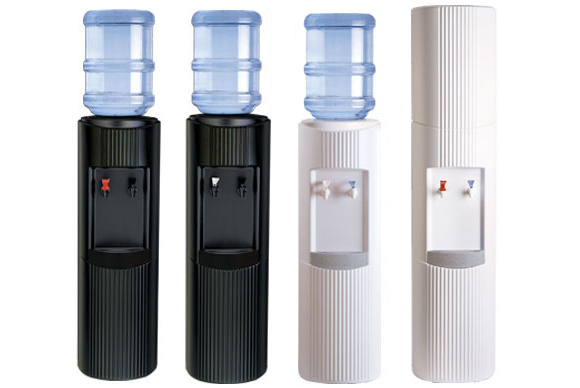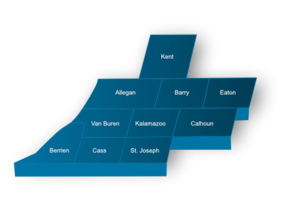 We solve water problems for the residential and commercial markets
Contact Us
Request an Appointment