Residential Products
The water that you use for drinking, cooking, bathing and washing clothes should be the very best water available. Often, the water that flows into our homes needs a little help to be the best it can be. That's why, at Canney's Water Conditioning, Inc., we offer a broad range of products and services to ensure that you are able to enjoy soft, clean, iron-free water in your home.
In Southwest Michigan, the levels of hardness and iron content in the water supply vary, depending on where you live. To that end, we aim to supply water softeners that meet the demands of our customers. Our inventory includes water softeners in a broad range of sizes. The minimum capacity of our water softener equipment is 30,000 grains (one cubic foot of resin) and range in size of to a full 70,000 grains (2.3 cubic foot of resin) for larger families.
Reverse Osmosis drinking water units reduce unwanted elements in drinking water by 95 - 99%. Reverse Osmosis Drinking Water Units deliver clean, high quality water to faucets, icemakers and refrigerator dispensing units, so that you can enjoy clean water any time. We can install a Reverse Osmosis unit underneath your kitchen sink or in your basement. With a single phone call to our office, you can bring healthy, high quality water into your home.
Iron is an element that causes staining and damage to fixtures. At Canney's Water Conditioning, Inc., we stock iron filtration units that remove up to 15 parts per million of iron from residential water supplies. Our units also remove hydrogen sulfide, so you will never again experience a "rotten egg" odor when you turn on your tap.
At Canney's Water Conditioning, Inc., we make water softening easy. By delivering salt right to your water softener, we eliminate the need for you to purchase, haul and add salt. Our no-muss-no-fuss approach to salt delivery means the only thing you will need to do with your water softener is enjoy the benefits of soft water.
Your swimming pool should bring you hours of fun and relaxation, not hard work and headaches. We offer a swimming pool water filtration service. We will make sure that you family has clean, filtered water to play in - all summer long.
If your water softener needs repair, were are here to help. Our technicians will diagnose and fix the problem and get your system up and running. Contact us so that our technicians can get to work on the problem right away. If our expert technicians can't fix your problem, the service call is free!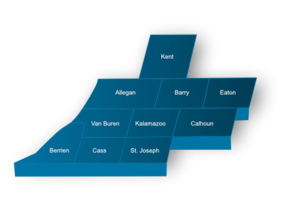 We solve water problems for the residential and commercial markets
Buy Salt
Buy Water