Residential Water Treatment System Products in Southwest Michigan
The water that comes out of your faucets isn't always as clean as it appears to be. Iron and sediment cause discoloration, excess minerals result in hard water spots, and sulfur produces an unpleasant odor. There are also chemicals like perfluorooctanoic acid (PFOA), perfluorooctanesulfonic acid (PFOS), and perfluorinated chemicals (PFCs) that have been linked to liver damage, decreased fertility, cancer, obesity, and other adverse health effects.
In 2018 the Michigan Department of Environmental Quality called for a state of emergency after discovering extremely high levels of PFAS and PFOA in municipal water supplies in parts of Kalamazoo County. There are also several PFAS investigation sites across Michigan where was found to have PFOS and PFOA levels that exceeded the U.S. EPA's acceptable limits, impacting the quality of drinking water in several areas.
Contamination issues are a concern in many communities, but you can help keep your family safe by installing a reverse osmosis residential water treatment system. Request an appointment for a free home water quality test, give us a call at (269)-343-2691 or contact us to learn more about our residential water treatment systems and other products.
Reverse Osmosis Home Water Filtration Systems Effectively Remove Chemicals
Store-bought filters are widely popular and while they do remove sediment and certain contaminants there are other, more effective methods of water filtration.
Reverse osmosis is proven to be the most effective method of removing PFOA, PFOS, and other dangerous chemicals and contaminants from drinking water. This method of water filtration and purification involves passing water across a partially permeable membrane that captures ions, molecules, and large particles. The result is crystal clear water that is up to 96% free of chemicals, sediment, iron, and other contaminants.
Improve Your Water Quality with Our Residential Water Treatment Systems and Services
The water that you use for drinking, cooking, bathing and washing clothes should be the very best water available. Often, the water that flows into our homes needs a little help to be the best it can be. That's why Canney's Water Conditioning, Inc. offers a broad range of products and services to ensure that you can enjoy soft, clean, iron-free and chemical-free water in your home.
We are located in Southwest Michigan and our service area includes Kalamazoo, Van Buren, Calhoun, Berrien, Cass, and St. Joseph. Contact us to learn more about our home water filtration systems, water softeners and other filtration and purification products and services.
In Southwest Michigan, the levels of hardness and iron content in the water supply vary, depending on where you live. To that end, we aim to supply water softeners that meet the demands of our customers. Our inventory includes water softeners in a broad range of sizes. The minimum capacity of our water softener equipment is 30,000 grains (one cubic foot of resin) and range in size of to a full 70,000 grains (2.3 cubic foot of resin) for larger families.
Reverse Osmosis drinking water units reduce unwanted elements in drinking water by 93 - 96%. Our reverse osmosis whole house water filtration systems deliver clean, high-quality water to faucets, icemakers, and refrigerator dispensing units so that you can enjoy clean water any time. We can install a Reverse Osmosis unit underneath your kitchen sink or in your basement. With a single phone call to our office, you can bring healthy, high-quality water into your home.
Iron is an element that causes staining and damage to fixtures. We stock iron filtration units that remove up to 15 parts per million of iron from residential water supplies. Our home water filtration systems also remove hydrogen sulfide, so you will never again experience a "rotten egg" odor when you turn on your tap.
At Canney's Water Conditioning, Inc., we make water softening easy. By delivering salt right to your water softener, we eliminate the need for you to purchase, haul and add salt. Our no-muss-no-fuss approach to salt delivery means the only thing you will need to do is enjoy the benefits of having soft water.
Canney's offers regularly scheduled delivery of high-quality, reverse osmosis purified drinking water to your home. Our bottled water is processed and purified using reverse osmosis. We also offer top or bottom load bottled water coolers for rent or purchase. Options include coolers that distribute room temperature and cold water, or coolers for hot and cold water distribution.
If your water softener needs repair, we are here to help. Our technicians will diagnose and fix the problem right away to get your system up and running.
Request an Appointment for a Free Home Water Quality Test
Contact us to request your free in-home water quality test and discuss our broad range of residential water treatment systems and services including water treatment equipment repairs, salt and bottled water delivery, and more.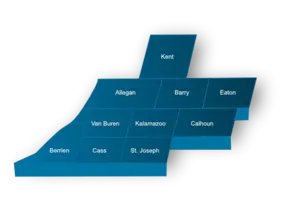 We solve water problems for the residential and commercial markets