Water Softener Salt Delivery in Southern MI
Our salt delivery program is available throughout several counties. Salt can be delivered right to your softener. The salt tank can be filled, empty bags removed and a delivery receipt is left at your home. If this is not possible, we can leave salt at your residence.
For us to gain access to your home you can deposit a house key with our office for uninterrupted service, hide a key at home, leave a door unlocked and our delivery driver can lock the door when they leave, or you can make other arrangements with us.
We carry many kinds of salt for water softeners. We have high quality salt in 40# and 50# bags. One type of salt we carry has a resin cleaning additive, which assists in removing iron from the resin during each regeneration. This results in better resin maintenance which will lead to better softening operation. We also carry K-Life. The K-Life is potassium chloride, which is great for anyone with sodium health problems. You can order any type of salt we carry in any quantity your desire. To hear house our other types of salt or to set up a delivery give us a call today at 269-343-2691.
Other Services
Our full complement of services includes:
Swimming pool fills: Enjoy a worry-free summer in your pool. Take advantage of our water filtering tanks for swimming pools and never worry about rusty water again.
Water coolers: We deliver everything you need to keep clean, fresh drinking water flowing at your home or office.
Backflow testing: Michigan State and city laws require regular backflow preventer testing. Our licensed master plumber will make sure that yours is operating as it should.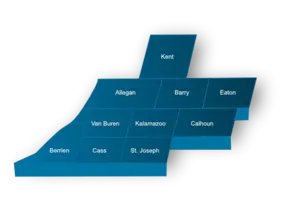 We solve water problems for the residential and commercial markets