Southwest Michigan Salt and Water Services
With 80 years of water treatment and service expertise, Canney's Water Conditioning focuses on providing high-quality water delivery, salt delivery, water treatment repairs, and water filtration treatment systems for the Southwest Michigan area. Our water service benefits include:
24-hour emergency services. Please call (269)-343-2691 with any emergency issues.
Free water testing and analysis
Flexible scheduling for bottled water delivery and salt delivery​
Water Delivery
Water from Canney's Water Conditioning can be delivered as often as needed, so you never run out of water. We bottle our own 5-gallon R/O purified drinking water bottles on site with our state-of-the-art bottling machine. Next to oxygen, water is the most important nutrient to maintain your body's good health.
Salt Delivery
Whether you need water softener salt by the bag, skid or truckload, we deliver according to your needs. We will deliver salt every week, month, or every other month. No matter how often you require salt delivery to your home or business, Canney's Water Conditioning will take care of you.
Water Treatment Repairs
If your water treatment system is in need of repairs, we are here to help. Our technicians will your system's issues and have your equipment up and running as soon as possible. Contact us 24/7/365 and let us handle your water treatment needs, allowing you to relax, with no worries!
Water Filtration
Canney's Water Conditioning water filtration methods include reverse osmosis, water softeners, iron filters, tannin removal,PFOS removal, lead removal, and more. Keep your water contaminant-free with our effective water filtration treatment systems.
Talk to Us about Your Water Service Needs
Our water treatment team members and technicians are ready to answer any questions you may have about our water treatment services. Whether you need water delivery or salt delivery, or need a new water filtration system, Canney's Water Conditioning has the water solutions you need. Call us at (269)-343-2691 or contact us today.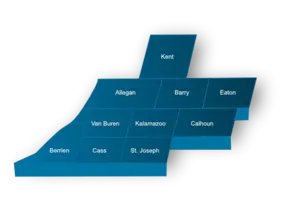 We solve water problems for the residential and commercial markets