Backflow Testing
Backflow preventers need to be tested regularly and meet the standards set by Michigan state laws and city municipal codes. It's essential to make sure that the person who tests your backflow preventer is the most qualified and experienced person available. At Canney's Water Conditioning, Inc., we have a master plumber on staff that is licensed to perform backflow testing for commercial and industrial businesses throughout Southwest Michigan.
When is Backflow Preventer Testing required?
Michigan law mandates annual testing for backflow preventers. However, there are some additional instances in which testing is mandatory. State law requires you to have your backflow preventer tested:
When it is installed
After it has been relocated
After any repairs
Yearly
Decades of Experience, Local Roots
No one understands the different water supplies in Southwest Michigan better than we do. The dealership has been in business since the 1940s and Canneys took over the reins in 1969, serving Kalamazoo and the surrounding areas. As a result, we understand exactly what our customers need. Other water conditioning companies may offer the same services, but can't offer the kind of customer care that comes from truly knowing the area.
Other Services
In addition to backflow testing, we offer a range of other services, including:
Swimming pool fills: Splash in fresh, clean water all summer long. Let Canney's Water Conditioning take charge of filtering the water for your pool.
Salt delivery: We deliver salt by the bag and by the skid. Let us save you a trip to the hardware store and bring salt directly to your home.
Water Coolers: Cold, refreshing drinking water is a must-have in any home or office. We'll deliver everything you need to keep your water cooler up and running.
Coffee services: Skip the expensive coffee chains. We can bring you a variety of gourmet coffees that you can enjoy in your home or office.
Contact Canney's Water Conditioning, Inc.
If you are in need of backflow testing services in Southwest Michigan, look no further. Contact Canney's Water Conditioning, Inc. in Kalamazoo and we will send our master plumber to your facility.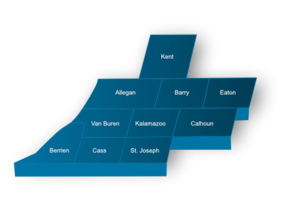 We solve water problems for the residential and commercial markets