Iron Filters for Residential Use
Tired of scrubbing unsightly iron stains from every appliance and fixture in your home? Tired of taking the nice, shiny finish off all of your fixtures, bathtub and shower walls with harsh cleaning products? The solution is simple, purchase or rent an iron filter system from Canney's Water Conditioning, Inc. Our iron filtration units are capable of removing up to 15 parts per million of iron. These units will also remove hydrogen sulfide (rotten egg odor) from well water supplies.
We offer two types of iron filters:
Chemical-free iron filters
Potassium Permaginate iron filters
Iron filters are available for purchase or rental. If you aren't sure which type of filter is right for you home, let our team help you make an informed decision.
Iron Filter Repair Services: Keeping Your Water Clean
If your iron filter stops working, do not hesitate to contact Canney's Water Conditioning. We'll send a technician who can diagnose and repair your iron filter. If the technician can't fix the problem, the service call is free.
Additional Services
Water Softeners
Hard water can lead to irritated skin and dull, lifeless hair. Banish soap scum and mineral buildup with a water softener from Canney's Water Conditioning. We'll not only install your water softener, we'll deliver the salt – you'll never need to worry about hard water again.
Swimming Pool Fills
Keep cool during the summer months! Make sure your pool is ready for your family and guests. We can filter the water to fill your pool and ensure that you have clean water for swimming all summer long.
Coffee Delivery
K-cup coffees make it easier than ever to enjoy your morning pick-me-up. We offer a full line of K-cup coffees and can deliver them straight to your home or office. Choose from a range of regular coffees, flavored coffees, decaf coffees and teas.
Contact Canney's Water Conditioning, Inc.
Are you concerned about iron in your family's drinking water? Put your concerns to rest! Contact Canney's Water Conditioning today to learn more about iron filters for residential drinking water.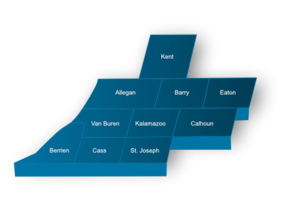 We solve water problems for the residential and commercial markets